Based in Sullivan, Illinois is Central Roofing which is a high quality roofing company that is currently operating in Mattoon, Champaign, and the rest of Illinois. Our company provides an extensive array of roofing services to property owners which includes the installation and repair of roofs made of EPDM, TPO, Roofing Shingles, PVC, Metal, Stone Coated Steel as well as Residential Roofing, Roof Coatings, and repairs in case of Roof Storm Damage. Our experience made us a leading roofing company for every homeowner, business owner, and property manager in Illinois for around a decade.
Roof Maintenance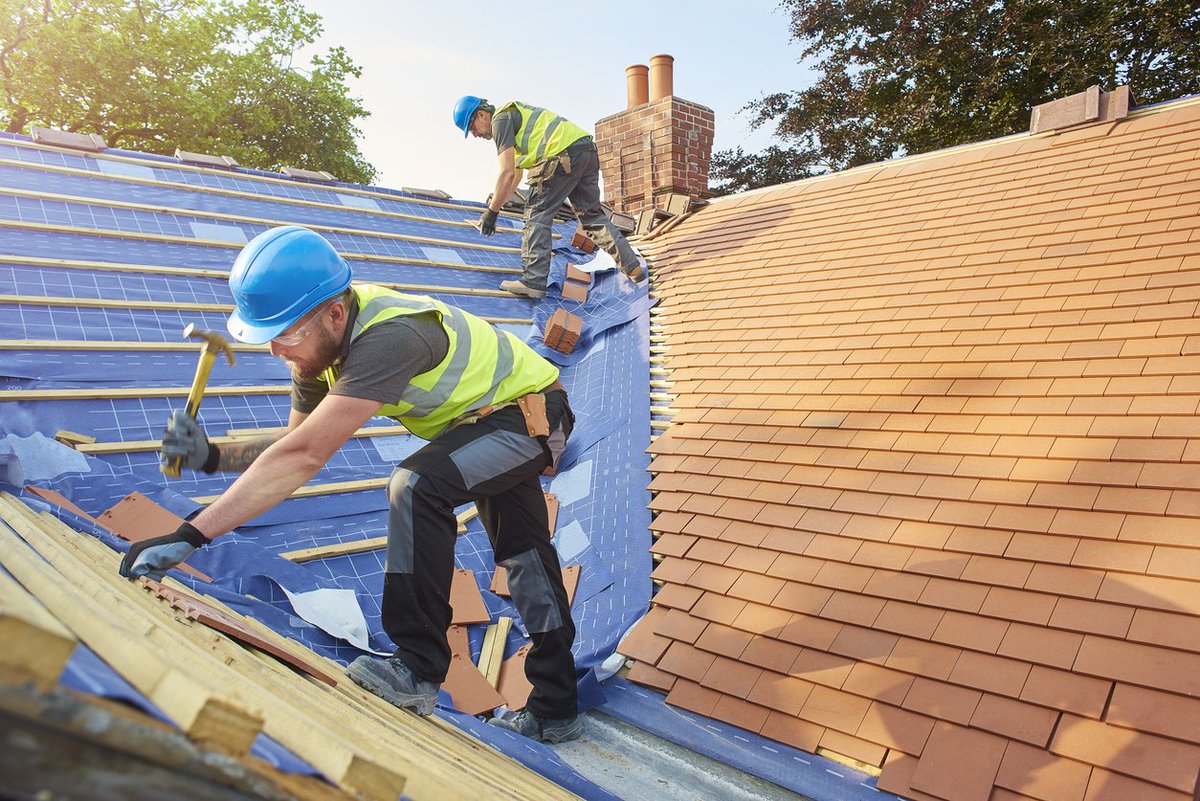 Approximately millions of homeowners work on the replacement of their roof every year either because of a storm or it eventually reached the end of its lifespan. Time may come when you may eventually need to have your roof replaced. Because of this, here are some tips in maintenance that you can do for any shingle roof so you can avoid having it torn off sooner instead of later.
Here is a checklist for roof maintenance that can help in the prevention and identification of damage that can spell doom for any kind of roof.
The Essential Roof Maintenance Checklist
1. Regularly Have Your Shingles Checked
How can you work on a roof's maintenance? The initial step that you need to do is to simply check it as often as you can especially whenever high winds or a heavy storm recently occurred. The great thing about this is that you wouldn't need to climb a ladder to check out the roof. All you need to have is just a great pair of binoculars so you can see if there are any potential problems. These are the things that you need to look for whenever you are inspecting the roof on your own:
Curling shingles
Missing shingles
Cracked shingles
Peeling flashing
It is vital to have any sign of damage stated above to be checked immediately. We advise to seek the services of a professional contractor in roofing for this as they are capable of completing the needed repairs safely.
2. Have the Roof Inspected by a Professional
You may wonder why you need to have the roof inspected even if you have a checklist for roof maintenance on your hands. Acquiring the services of an inspector can help you spot any possible problem that you may have missed including the invaluable tips for your roof's maintenance. Professional roofers can also provide you with an estimate on its possible lifespan. Lots of roofers recommend having it inspected every two years. However, having it inspected annually can help increase the chances of looking for any possible issue before they end up getting costly repaired.
3. Check Out Your Ceilings & Attics for Leaks
Another wonderful tip that the roof is in need of maintenance is checking the inside of the home if there are water stains. You need to have the attic and ceilings checked regularly similar to the roof for any damage from water so you can immediately address any serious problem. The following are the most common signs of warning that there is a leak:
The ceiling has stains of water
Certain rooms have musty odors
The exterior walls have spots
The interior walls have patches that bulge
In case you notice the appearance of any of these signs, the next step is to look for the leak and seek the services of a professional in patching up the roof's hole.
4. Have the Roof Washed
An important advice whenever you need to maintain a shingle roof is to have it washed. There will come a time when the roof will appear dirty and have dark and long streaks that flow from the peak to the eave. This may be because of the algae that is growing on the house. Even if algae may not cause damage immediately, whenever you leave it for a long time, it may end up rotting the shingles slowly.
Have the roof sprayed with a mix of bleach and water so you can effectively get rid of these critters. The bleach can kill the algae quite fast but it would be better to install strips of copper underneath the peak of the roof. Having this can kill any algae that wants to come back as it allows the copper molecules to stream down the roof whenever it rains.
5. Have the Gutters Cleaned
A checklist in the maintenance of the roof may never be complete if you don't do this. Even if this job may be dirty, it is still essential to have the gutters cleaned to maintain your roof. Whenever the gutters are clogged, it can be easy for the water to get under the roof's structure and create more than just several stains of water. Lots of experts recommend having them cleaned out two times a year. It is vital to have this completed in late spring and during early fall so this should become a part of your regular checklist in home maintenance during autumn.
6. Have Any of the Branches that are Overhanging Trimmed Down
There are several reasons why tree branches can be an issue. It can most obviously be at risk of falling on the roof whenever the weather is severe. Always make sure to become vigilant whenever your home gets landscaped and have any large branches that hang directly over the roof to get cut off. This can help in minimizing the absorption of moisture, preventing leaves from piling over the shingles, and lessening the effect of storm damage.
7. Get the Chimney Patched Up
As you check out your checklist for roof maintenance, always make sure that the chimney is checked for any missing mortar or cracks. Any kind of structural damage may make the bricks fall out. These can eventually damage the roof and make the chimney collapse. You may either get a trowel and work on it on your own or hire the services of a contractor to have the cracks in mortar patched up.
In case you have a leaning or sloping chimney, it may be because of certain issues with regards to the foundation of the home. In case you notice that the chimney moved, seek for the services of a contractor so it will get fixed immediately and have the rest of the home checked if the foundation has any signs of problems.
Contact Us
Central Roofing is a high quality roofing company based in Sullivan, Illinois, that operates in Mattoon, Champaign, and the rest of Illinois. Our company provides an extensive array of roofing services to property owners which made us a leading roofing company for every homeowner, business owner, and property manager in Illinois for around a decade. Since the foundation of the company in 2012, Central Roofing became a company that is customer-centered which became famous for its great workmanship and total customer satisfaction. The company was able to grow from a small crew and single-office business into a bigger workforce that operates in different suburbs and cities in the State of Illinois. We are a Better Business Bureau® A+ Rated Company that aims to provide the needed roofing services which includes the core roofing service such as roof repair, roof installation, roof inspection, roofing maintenance, and roof replacement. Our company is serving the areas Sullivan, Mattoon, and Champaign as well as the surrounding vicinity. We provide free estimates, a five-year workmanship warranty, and discounts to veterans as well as honor the warranty of the manufacturer. Click here to contact us!